The best Medicare wage index consultant for your hospital.
The principals at Webdale Healthcare launched the Medicare wage index consulting industry in 1990. Because we specialize in the Medicare wage index, our staff remains informed on all regulatory changes. We continuously update our hospital clients regarding pertinent procedural revisions.
Our staff has over 50 years of combined experience with the Medicare wage index alone. We fully understand the financial challenges faced by hospitals of all sizes throughout the country, especially with regard to the Medicare wage index.
Unparalleled Experience and Expertise
Meaningful Results in an Efficient Time Frame
Because we've been reviewing wage indexes for so many years, we've developed a streamlined methodology that allows us to accomplish more in less time. Our seasoned professionals know exactly where to look for potential problems and how to resolve them. WHC staff does not go on "fishing expeditions" to look for areas needing correction; and we do not use lower level personnel to conduct our reviews. The Medicare wage index is far too complex to be handled by amateurs in the field.
We complete the on-site component of the wage index review within one-to-three days, depending upon the complexity of the hospital system and the availability of the data. Once we receive the necessary data, we require minimal involvement of the hospital staff (usually just clarifying information). Our experts are well equipped to perform all investigative work.
Webdale Healthcare doesn't charge excessive fees for its work. Our highly experienced and efficient wage index experts typically require less time to complete projects. And less project time means more money saved by our clients.
Please e-mail or call us at (602) 296-7182 for more information.
Medicare Reimbursement Experts Since 1990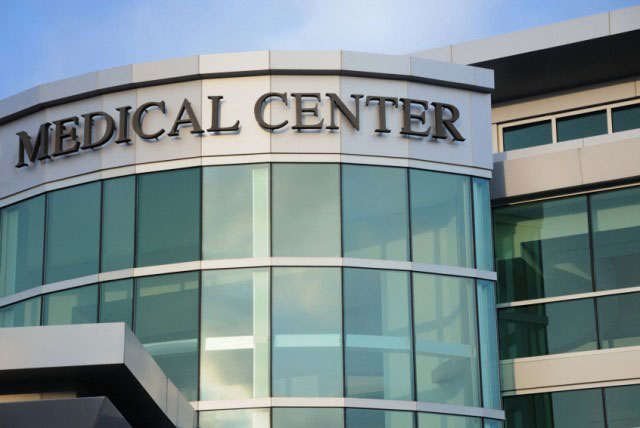 In 1990, two hospital CFOs founded the wage index industry to help their colleagues in maximizing Medicare reimbursement.  Webdale Healthcare has continued the tradition of partnering with hospitals on the review of Medicare Wage Index data; They saw a need within hospital finance for specialized consulting services to deal with Medicare and Medicare reporting. Webdale Healthcare was the first consulting firm to partner with hospitals on the review of Medicare Wage Index data; enhancing clients' Medicare payments. Since then, we have expanded our services to include the review of the occupational mix survey, geographic reclassification, recovery of traditional Medicare bad debt, Medicare Advantage bad debt and analysis of the Form S-10 regarding DSH payments.
Over the years, we have worked with numerous hospital associations representing states, regions and metro areas; large and small hospital systems, as well as individual facilities to ensure they receive the reimbursement of which they are entitled. Clients span thirty-nine states and represented over half of the hospital payroll volume in the country. Many of these clients have been with us for decades.
Webdale Healthcare's principals are reimbursement experts who know hospital financing and Medicare reimbursement inside-out. We have established excellent working relationships with CMS and Medicare Administrative Contractors throughout the country. In the course of an engagement, there are few problems that we have not experienced and resolved. Clients can be assured that the handling of their data is accurate, compliant and optimized.
We take a personal approach to consulting engagements. With over 50 years of combined experience, engagements are personally lead by the principals of the firm, not junior members of an audit team. The work process is communicated to clients so they understand the hows, whys and what fors involved. Our clients trust the direction and advice we provide.
Let us help your hospital gain the Medicare all the Medicare dollars it deserves.
K. Michael Webdale, Jr, CPA, CGMA
PRESIDENT AND CEO
An experienced CPA, Mr. Webdale has worked in the healthcare industry since 1992. Mike performs all aspects of onsite Medicare wage index support, educational lectures and training seminars. Mr. Webdale also works with hospitals on our Medicare Bad Debt Recovery Service, Form S-10 analysis for DSH and other areas of revenue enhancement. In addition to providing exemplary client support regarding reimbursement issues, he has been quoted in Modern Healthcare. Mr. Webdale's organizational involvement includes active memberships in the Healthcare Financial Management Association (HFMA), the American Institute of Certified Public Accountants (AICPA) and the Arizona Society of Certified Public Accountants (ASCPA).
PRINCIPAL
Mr. Webdale has been working in the healthcare field since 1992. He specializes in all areas of Medicare and Medicaid reimbursement, including wage data submissions and revisions, wage data analysis, identification and submission of unclaimed bad debts and the implementation of procedural safeguards to prevent future unclaimed bad debt accumulation, Medicaid recoveries and cost avoidance, analysis of Form S-10 in regard to DSH payments and facilitating appeals with the fiscal intermediaries and CMS. Eric is an experienced consultant in various areas of hospital accounting, including insurance and other third party liabilities, credit balance audits, the Medicaid Buy-in program, billing, casualty and estates recovery and accounts receivable. He has conducted extensive research involving healthcare trends. Mr. Webdale has advanced degrees in Health Services Administration and Accounting and has been an active member in good standing of the Healthcare Financial Management Association (HFMA) and the American College of Healthcare Executives (ACHE) since 1995.
Since our inception in 1990, we have worked with a wide range of hospitals; from the largest metropolitan hospital association in the country to small community access hospitals and everything in between.  Many of these clients have retained our services for years, and in some cases, decades.
Below is a sample of current and recent clients: